Starter Website from only $595
A Starter Website is a website that has been built using one of our own pre-designed templates and that will be customised to suit your needs with unlimited text, your own colour scheme, up to twelve photos, professionally designed header, etc .for only $595+ GST one off set up fee , then you can select your hosting package from our hosting section. from only $75 + GST p/a.
This package ideally suits a smaller sized business that requires an internet presence and their content doesn't need regular updating.
Need more pages? No problem, contact us for a special package price and one off our friendly team will get back to you promptly.
This email address is being protected from spambots. You need JavaScript enabled to view it.
Content Management Websites – from  only $1,195
What is a Content Management System?
Content Management Systems come in all shapes and sizes. Chances are, if you've put up a Web page on a free Web page server or ISP you've had already had access to a rudimentary content management system.  A CMS system gives you the power to make changes yourself to your website instantly.
There are several content managements systems out on the market like Wordpress, Joomla and Drupal, our preference being Joomla.  Neither programme is "better", they are just "different" and each has it's own advantage for an end user and/or developer. The Joomla core software is built by hundreds of community volunteers, and when you're ready for more there are thousands of plugins and themes available to transform your site into almost anything you can imagine. Over 6 million people have chosen Joomla to power the place on the web they call "home".
It is simple to login and make the changes "live" on your CMS website. They only require only a little (almost none) knowledge of HTML and you could have a website up and running quickly and painlessly using one of these programmes. Joomla is also extremely well supported through community forums and used on millions of websites on the internet.
We offer as little or as much support as necessary through support plans tailored to your business; pay for only what you need and nothing else.
This email address is being protected from spambots. You need JavaScript enabled to view it.
Online Store …  E-Commerce Website – from $895
Online stores could cost you well over $5,000, BUT, we at online nz offer extremely well priced packages from only $895.00, to make it more affordable in your transition from traditional selling to selling in the 21st Century.
Our preferred software platforms are zencart and virtuemart, with over 13 million users worldwide. They are excellent e-commerce programmes that are easy for you to use and have many online tutorials as well as comprehensive downloadable user manuals. You have full control panel access to modify your store in addition to being able to load your products and categories with ease. Zencart and virtuemart stores feature extremely high in search engines for products, categories and key words ensuring your business will be found easily online. I personally rate zencart and virtuemart as the best online store programmes in the world. You can even expand additional pages easily and turn them into a fully functioning traditional website, but with many added features such as the ability to make changes yourself really easily.
This email address is being protected from spambots. You need JavaScript enabled to view it.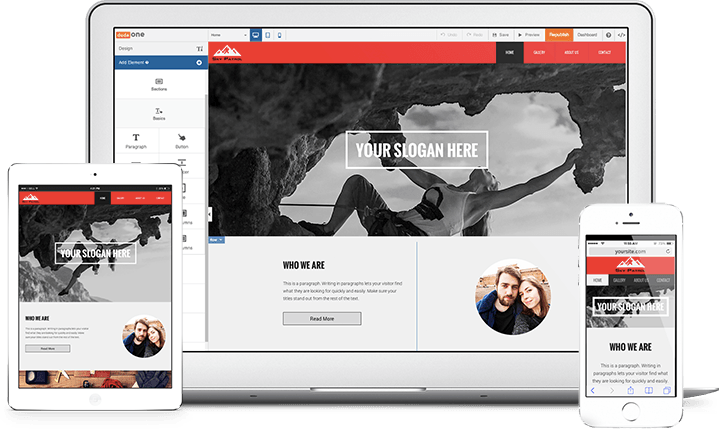 Before starting any website design project we will take the time to fully understand your business. We need to discover your brand, business model, objectives, products, services and most importantly your target markets which will allow us to create an individual, bespoke concept.
Our website designers use the latest technology and create bespoke website designs that are fully tailored to meet your business needs.
With the rise of mobile and tablet browsing it is important that your website design adapts to correctly display on the device it is being viewed on.
Our website designers use responsive design techniques to ensure that it looks good and performs well on all devices.
We use the latest front-end technology of HTML5 and CSS3.
You will see in our portfolio that we design websites that are both creative and functional. 
If you currently already have a website, our digital marketing consultants can analyse your statistics and allow us to advise you on what elements are currently working and, more importantly, what needs to be improved.
This will then allow us to really think about a design that allows your website to stand out in today's competitive market. It must engage with your audience groups and position products and services in a way that generates sales and enquiries.
This email address is being protected from spambots. You need JavaScript enabled to view it.